Wow…! 24x7Developers came up with some exciting information. As per the recent trend people are looking for developing a wallet application like paytm, mobikwik.
And here now, we are sharing Top 10 things to consider at the time of making a recharge or money transfer application.
After denomination of old 500 and 1000 rupee currency notes all are choosing a cashless transaction. Most of the merchants are registered with app like paytm, mobikwik so they can accept payments from customer via wallet transfer without headache of change. if you are looking for developing same kind of application for Money Transfer which includes prepaid & postpaid recharge, electricity , DTH , broadband , data card bill payments then followings are things that you must know.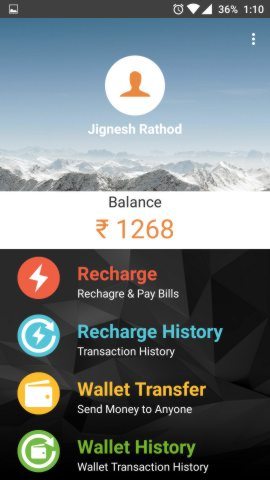 1.  Contact individual network provider and using their demo SIM cards, sim card manager machine (lapu) which can your generate own API.
2. Or Contact any third party API provider who provides recharge for different networks, in this case only one API is required for all networks & it can be managed by using same.
3. You can also choose a recharge API reseller. Who will provide all network APIs in a single call but it will have low commission rates compared to direct network provider.
4. Most important part of this recharge mobile app and web application is choosing a better payment gateway. It's all about deciding transaction charge which will be a direct loss from your profit.
5. After choosing a suitable method, you will need complete backend to manage APIs, users, wallets, wallet refunds, transaction reports and so on.
6. Now coming to another important part frontend. It is user interface by which any user can register, login, add payment to wallet, recharge, recharge history, wallet transfer, wallet history, transfer money to bank account etc.
7. People are now migrating from web browser to mobile applications so it's also an essential task to develop android and iOS application.
8. If you are targeting retailers as well then its desktop application is also necessary.
9. Plan for coupons codes and what extra you can offer to your customers, because everyone want to save. So, if you are providing it then you will have more users.
10. Covering money transfer functionality facilitate your users to transfer money from wallet to bank account. Money transfer comes with limit of around 20,000 per user per month. Which varies by govt. rules.
24x7Developers is a leading company in software development. We provide Mobile Application Recharge Solution..
Contact us for more detailed information & functionality of product.